Revolutionize Your Business
Communication with EasyVoIP
Choose from our three flexible monthly plans, each crafted to suit your specific needs. If you're comfortable with an app-based solution, select our $15/user plan. If you already own  a compatible VoIP desk phone, our $20/user plan would be a perfect fit. For those requiring a desk phone, our comprehensive $25/user plan includes one, ensuring you have all you need for seamless communication and yes, that's with all taxes and fees included. No hidden costs, just easy communication. EasyVoIP – we've got you covered.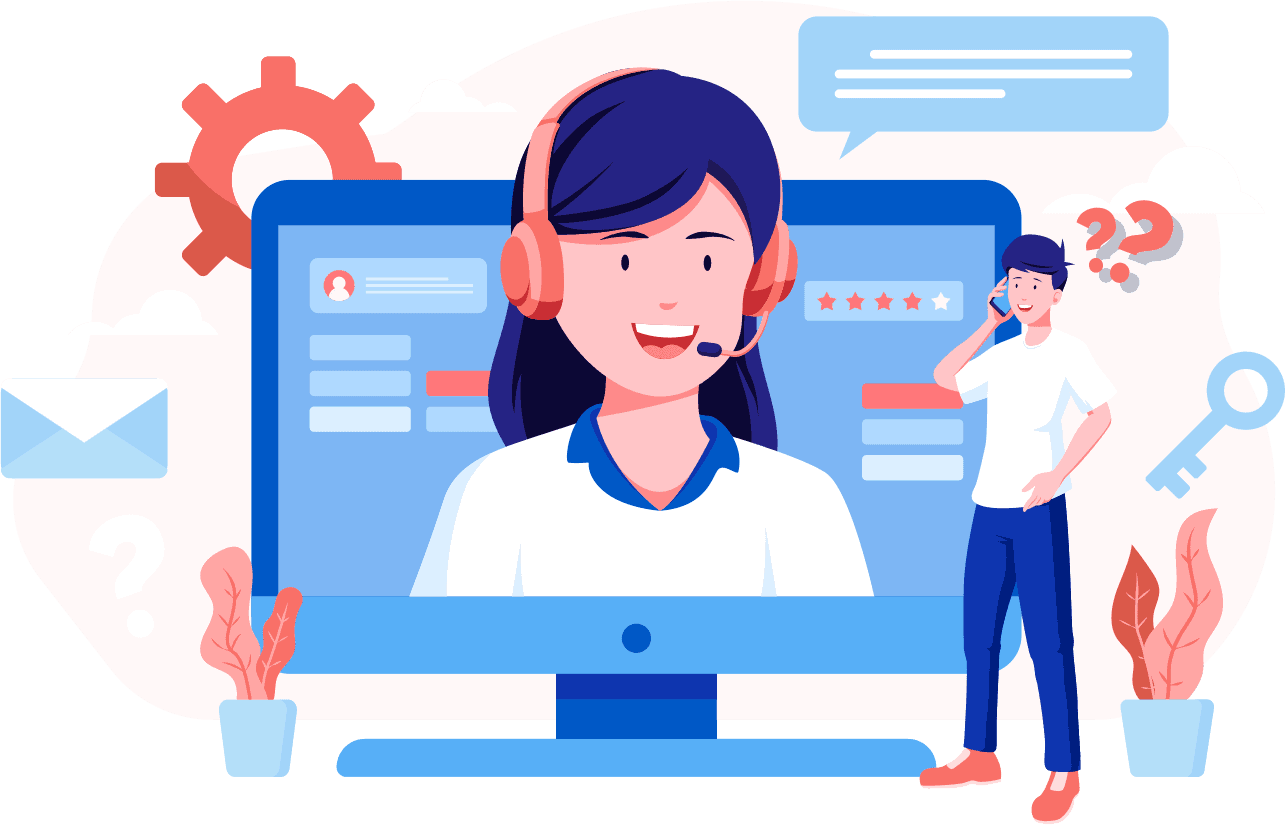 Professional Business Phone System
Good communication? It's more than just a necessity, it's the lifeline of any thriving business. It's what gets the gears of teamwork, productivity, and client satisfaction turning smoothly. That's why we built EasyVoIP – a straightforward, reliable, and ready-to-go hosted PBX solution. With us, you get all the top-of-the-line communication goodies like voicemail, call forwarding, conference calls, you name it – all bundled up in an easy-peasy platform. We've got your back when it comes to communication, leaving you free to focus on being the best in your field. With EasyVoIP, you're not just buying a service, you're investing in seamless business communication.

Reliability
With EasyVoIP, the days of fretting over dropped calls or shoddy communication are long gone. We're all about delivering smooth, uninterrupted calls using some pretty neat technology. So, go ahead, lean into those important conversations with the confidence that we've got your back. With EasyVoIP, it's all about flawless communication, minus the hassle.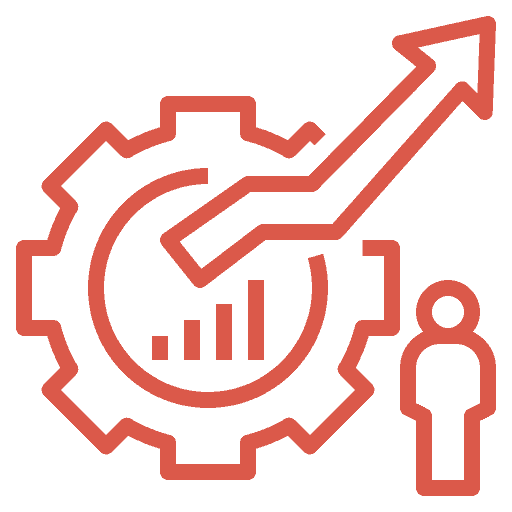 Scalability
Need a communication solution that keeps up with your growing business? With EasyVoIP, you're in good hands. You can easily add users, extend to new locations, or amp up features when you need to – all without compromising on quality or dependability. And did we mention? It's as easy as pie. No fuss, just communication solutions that work for you.

Affordability
At EasyVoIP, we're all about keeping your comms stellar without draining your budget. Starting as low as $15 per user, our high-quality VoIP services come packed with all the features you need, without any compromise on functionality. You get to connect, share, and collaborate smoothly, all while keeping your finances smiling. After all, effective communication shouldn't come with a hefty price tag, and with EasyVoIP, it absolutely doesn't.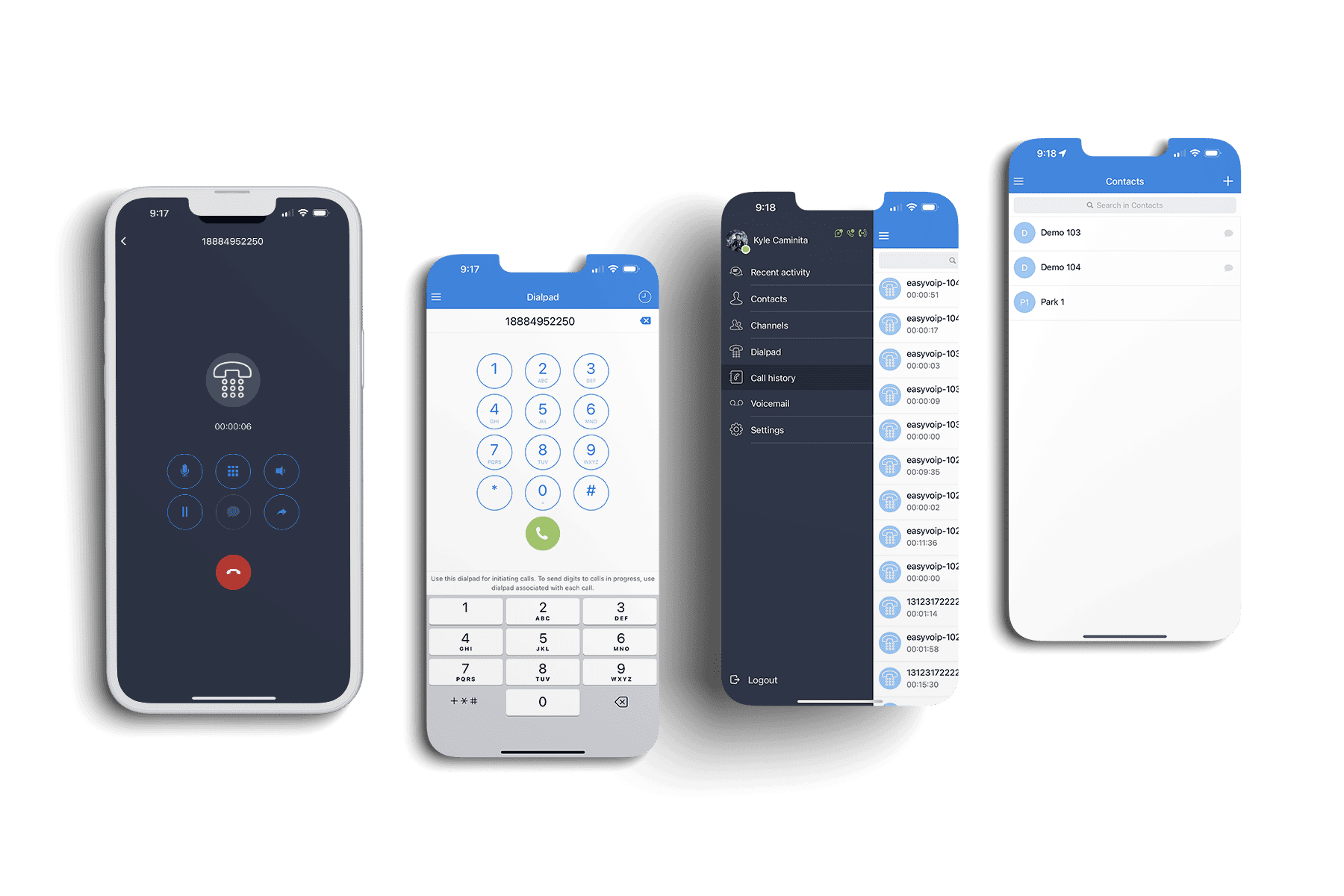 Meet the EasyVoIP Mobile App, ready to tag along with you on your iPhone or Android. Navigating through calls has never been more effortless, no matter where your day takes you. All of EasyVoIP's advanced features are now yours to carry around, right there in your pocket. You've got voicemail, call forwarding, conference calls, and a whole lot more, just a tap away. Our app's made for folks who are always on the move, ensuring you catch every important call, whether you're at the desk or at the coffee shop. Download our app and take your business conversations to the next level of convenience and flexibility. Let's get talking!
EasyVoIP delivers a dependable, scalable, and budget-friendly VoIP phone solution, packed with perks for businesses of all sizes. Boasting a user-friendly design and hassle-free setup, it comes loaded with essential features such as call forwarding, voicemail, conference calls, and virtual extensions. Embrace the cost-effective flexibility of a VoIP phone system while reaping the rewards of enhanced communication and teamwork. With round-the-clock customer support and a dedication to client satisfaction, EasyVoIP stands out as the top choice for businesses aiming to optimize their communication and stay in sync.
Say hello to the EasyVoIP's slick, easy-to-navigate user interface the ultimate command center for all your call management needs, whether you're on Windows, Mac, or using our handy web app. It's your control center for all things call-related, be it real-time call monitoring, recording, or comprehensive call reports. Want to manage call queues or set up call forwarding and voicemail? You got it. Need to transfer calls? Just a click away. It's all about giving you full control over your phone system, but with simplicity at its heart. We've designed our interface to be a breeze to set up, so you can jump right in and start seeing the benefits. And you don't need to worry about losing out on power or functionality. We've packed it with all the features you need to take your phone system game up a notch. So, ready to simplify your call management? We thought so!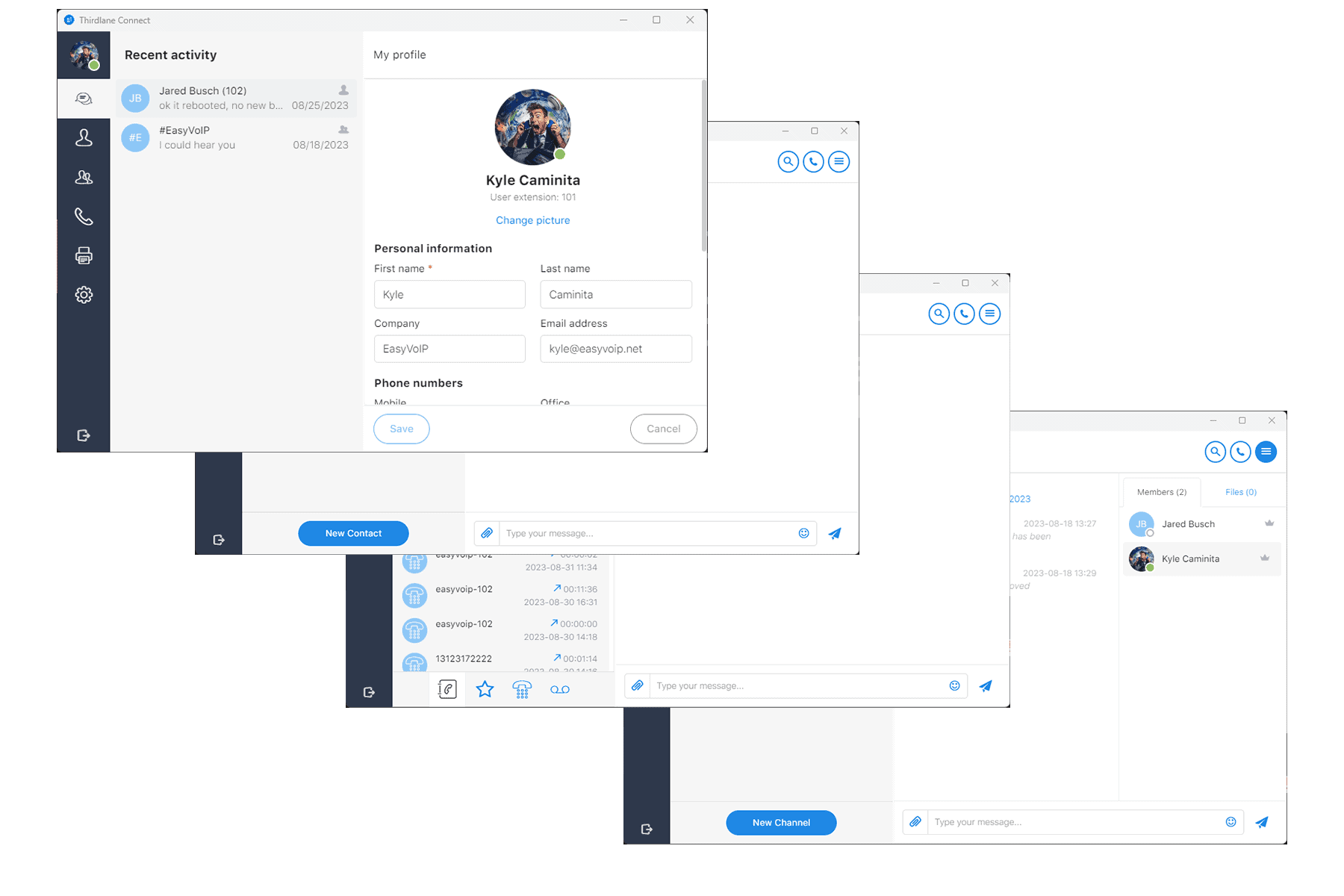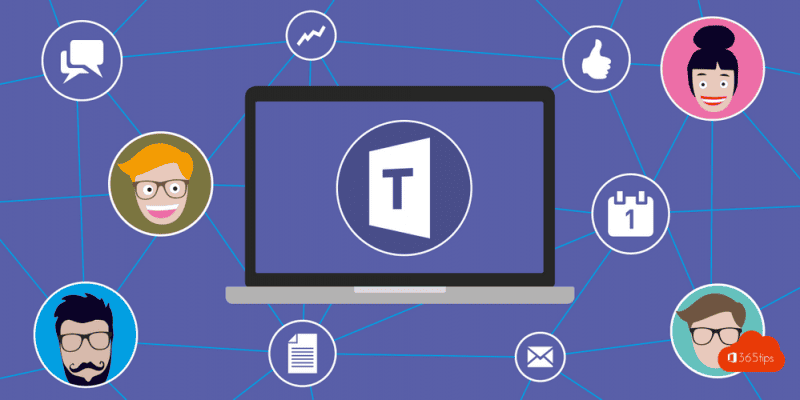 Microsoft Teams Integratoin
Say hello to a game-changer – the fusion of EasyVoIP with Microsoft Teams. Now you can access all your favourite EasyVoIP features directly in Teams, the platform you're already familiar with. Calls, voicemails, and conferencing? They're all in one place, ready for you. This integration marries EasyVoIP's robust communication capabilities with Teams' collaborative environment. The result? A turbocharged workflow with no communication roadblocks. This isn't just an upgrade, it's a revolution. So let's get your team geared up and zooming forward with EasyVoIP and Microsoft Teams!

Customizable IVR
Navigating a phone system should be easy, right? With EasyVoIP, you can craft your own Interactive Voice Response (IVR) menu. It's like handing your callers a digital map straight to the right department or person. Easy, professional, organized – that's how we roll. Now your customers get to where they need to be without the runaround. Now, isn't that a better way to do business?

Virtual Faxing
In the EasyVoIP universe, we say goodbye to the clunky old fax machine and hello to the future. With our virtual faxing, documents can zoom from our fax portal to anywhere in the world, no paper or toner in sight. Just simple, straightforward business. Now, isn't that a load off your desk?

Voicemail to Email
Say hello to voicemail that works around your schedule, not against it. With EasyVoIP's voicemail-to-email feature, your messages land neatly in your email as audio files, ready to be played when you're good and ready. No more juggling devices or struggling to keep track – just you, your messages, and the freedom to listen when it suits you.
What Our Clients Are Saying
"I recently switched to EasyVoIP for our companies phone system and I couldn't be happier with the decision. The service is incredibly user-friendly and their support team is always available to assist with any questions or issues. The quality of the call is crystal clear and the added features such as call forwarding and voicemail make it a comprehensive solution. The pricing is also very competitive compared to other providers. I highly recommend EasyVoIP to any business looking for a reliable and cost-effective VoIP service."

"EasyVoIP has exceeded my expectations as a business VoIP provider. Their user-friendly service, clear call quality, and helpful support team make it a top choice for any business."

"EasyVoIP is the ultimate solution for all my business's communication needs."

"EasyVoIP has enhanced our team collaboration with its seamless integration into Microsoft Teams."