Starting a new business is a thrilling journey filled with decisions that pave the way for your future success. One such vital decision is selecting a phone system that ensures seamless communication. In a world where staying connected is key, EasyVoIP stands out as a simple, budget-friendly solution tailored for new entrepreneurs.
Communication: The Lifeline of Your Business
Effective communication is the cornerstone of a thriving business. It's the channel through which you build trust with customers, foster teamwork, and maintain good relations with suppliers. A reliable phone system like EasyVoIP plays a crucial role in facilitating these interactions effortlessly. For new entrepreneurs, establishing clear and prompt communication channels is foundational in creating a positive brand image right from the outset.
Why EasyVoIP: Built for the Modern Entrepreneur
EasyVoIP is crafted with the modern entrepreneur in mind. Our services provide a robust communication backbone without demanding a hefty investment. The App Only plan, priced at just $15 a month, embodies a blend of value and quality, making it an attractive choice for budget-savvy entrepreneurs.
Stay Connected Everywhere: The EasyVoIP App Only Plan
The business landscape today is fast-paced, making the ability to manage calls and messages on-the-go a significant advantage. With EasyVoIP's App Only plan, your cell phone transforms into your business phone, allowing you to handle all your calls, messages, and voicemails with ease, no matter where you are. The App Only license caters to various platforms including iPhone and Android mobile apps, as well as Windows and MacOS apps, ensuring you stay connected on any device that suits you. This level of connectivity ensures that you remain reachable, enhancing your business's responsiveness and customer satisfaction.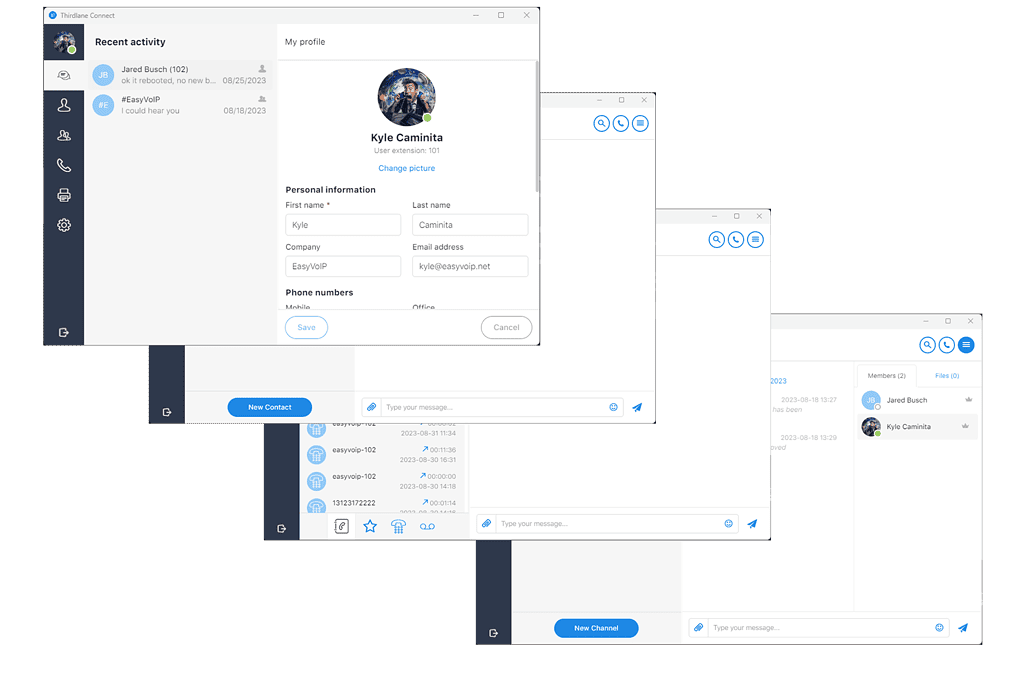 Scaling Up with EasyVoIP: A Future-Ready Solution
As your business blossoms, your communication needs will evolve. EasyVoIP is designed to grow alongside your business. Upgrading to our Desktop or Desktop+ plans is simple whenever you're ready for more features or additional lines. This scalability ensures that your phone system remains effective, matching the pace of your business growth.
Conclusion
Embarking on a new business venture is a journey filled with excitement and challenges. Choosing EasyVoIP is a step towards ensuring seamless communication from the get-go. The App Only plan is not only affordable and user-friendly but also ready to scale with your business as it grows. It's a wise choice for new entrepreneurs keen on keeping communication hassle-free and effective. Discover how EasyVoIP can contribute to a smooth start and sustained growth for your new business.